the wedding event
---
Too often, wedding food can be underwhelming. Though we'd never dream of stealing attention away from the bride, we do believe in offering your guests a delicious menu of unforgettable fare that will keep their tastebuds singing – and happily ever after.
We love taking part in weddings where clients are seeking something a little different; a wedding that falls outside the proverbial box. This is reflected in our catering style, using the best ingredients, creativity and flair to create multi course 3- to 6-course gourmet dinners, family style feasts or our ever popular food station and canapé events, featuring not just our award winning canapés but also our legendary freshly made taco station and our rice and noodles station.
We want to ensure that that your special day is made all that more memorable for both you and your guests by providing truly awesome food.
From initial consultation and menu planning – and we're more than happy to design a custom menu to fit your specific needs – to the cooking, service, and cleaning, we provide for your guests a truly exceptional dining experience.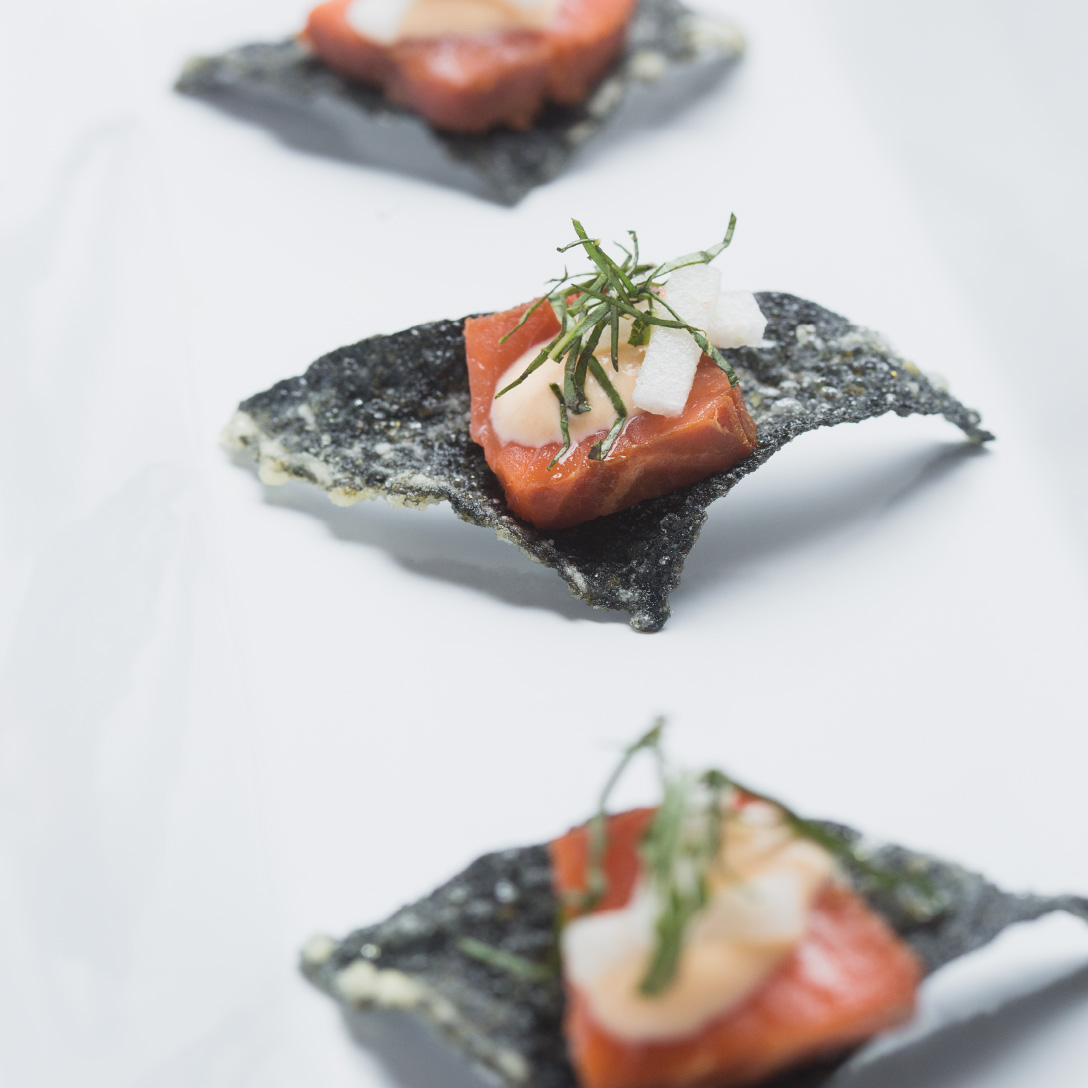 ---
For more info, including a no-obligation quote.
We look forward to having you dine with us!