the unique taco event
---
Everyone loves a good taco as there's just something about the elegant simplicity of all those fresh ingredients, thoughtfully stacked together within that perfect, hand-sized tortilla delivery system. Every bite takes me away to the beach, cervesa in hand.
And as much as we love the classic, Baja-inspired taco, we've chosen to elevate that legendary street food with high-end ingredients and a truly unique, gourmet approach.
We offer a relaxed, catered dining experience in the comfort of your own backyard – or any other chosen location. Your guests will love the unusual selection of soft tacos, made to order, reflecting not just Latin American flavors but Spanish, Moroccan and West Coast flavor combinations as well.
Our soft tacos include some of the following options:
Crispy chicken karaage, siracha aioli, pineapple pickled jicama and fresh cilantro
Crispy potato crusted ling cod tacos with a chipolte remoulade and pickled cabbage
Slow roasted pulled pork with chipotle aioli, pineapple pickled jicama and fresh cilantro
This type of party food serves as a main meal replacement; we start off a range of substantial, high-end appetizers, then moving into our variety of tacos.
From initial consultation and menu planning – and we're more than happy to design a custom menu to fit your specific needs – to the cooking, service, and cleaning, we provide for your guests a truly exceptional dining experience.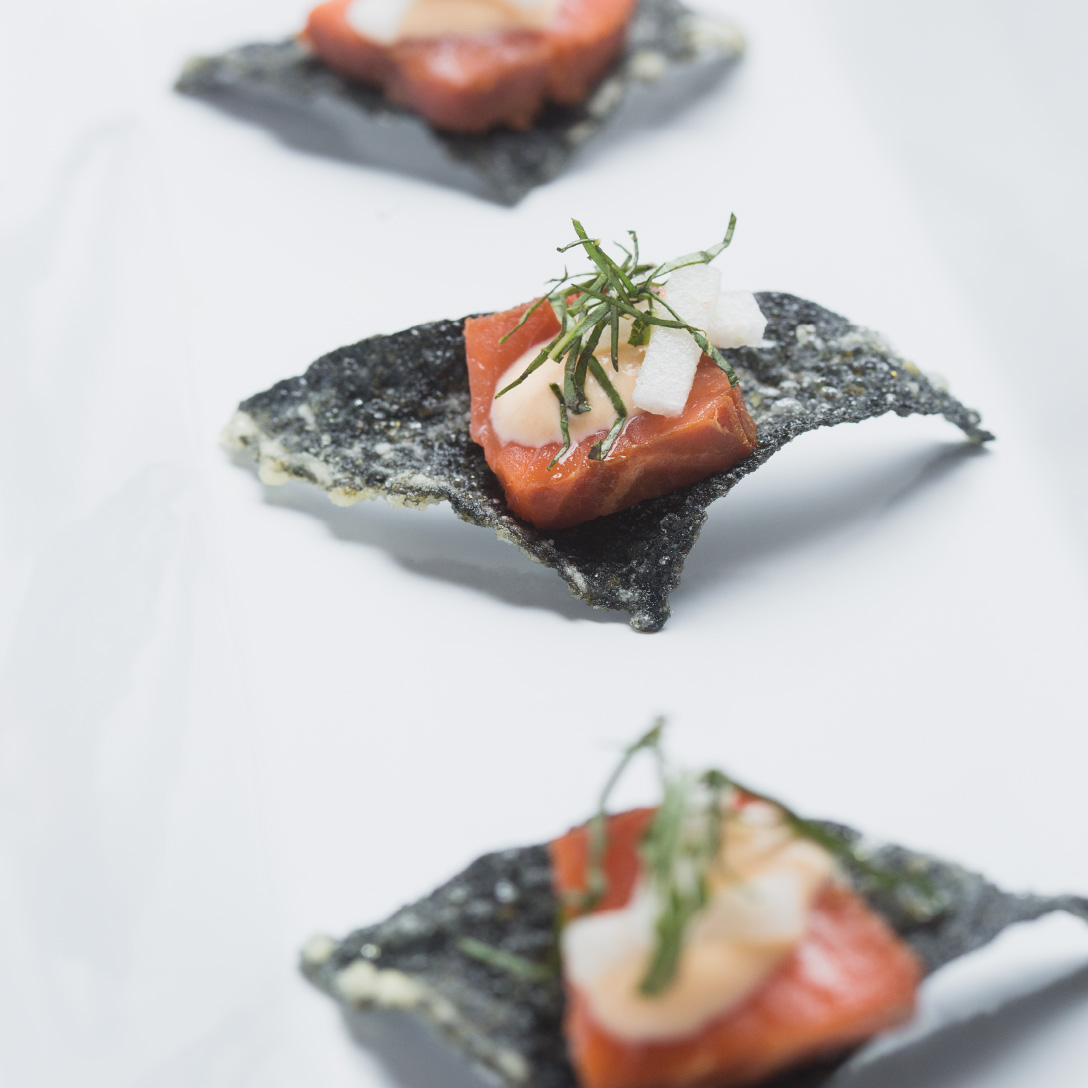 ---
For more info, including a no-obligation quote.
We look forward to having you dine with us!